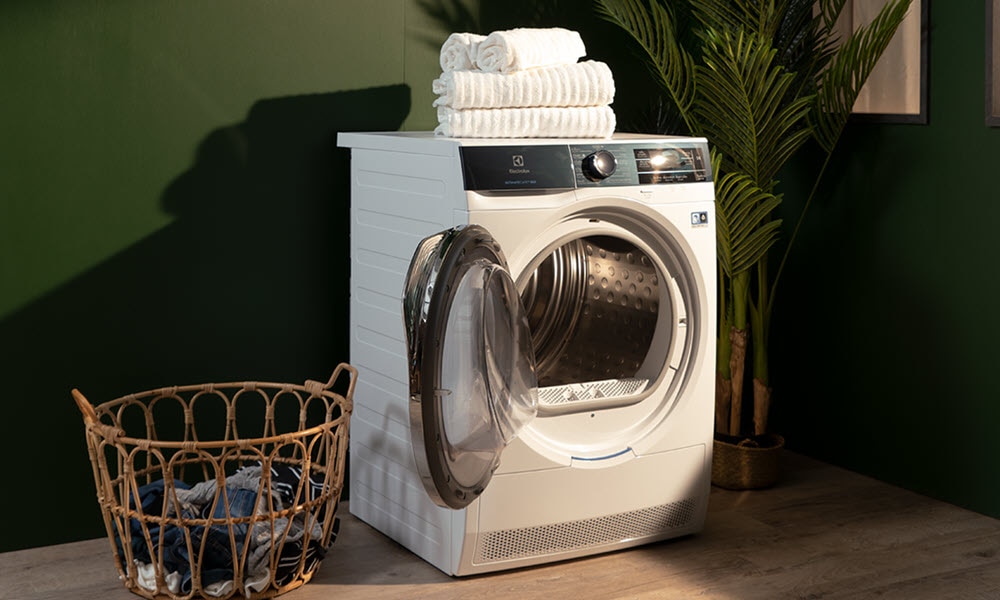 Using a dryer takes off a considerable chunk of laundry time while offering a great deal of efficiency. It's faster than air-drying, which usually takes hours — from hanging wet clothes to waiting for them to dry. If you think that it might be time for you to get one, here are some tips to keep in mind when choosing a dryer that will work best for you and your lifestyle.

There are a few questions you should ask yourself to find the best clothes dryer:
How many types of dryers are there in the market?
How many people are going to use those dryers, or to put it in another way, which dryer capacity should you consider?
Which type of dryer is the most affordable in terms of the product price and operational costs?
What features does the desired dryer model possess?
Types of dryers
1. Heat pump dryer


With heat pump dryer models, your clothes will be dried by using hot air to extract water from the load, which then evaporates in a tank.
Choose this dryer if you're looking for something that's energy-efficient. Its exceptional performance boasts a heat pump technology that works with approximately 25°C lower drying temperature than traditional dryers, with no increase in drying time. This puts less damaging heat stress on your garments, with up to 50% less energy consumption.
Check out Electrolux's heat pump dryer models: