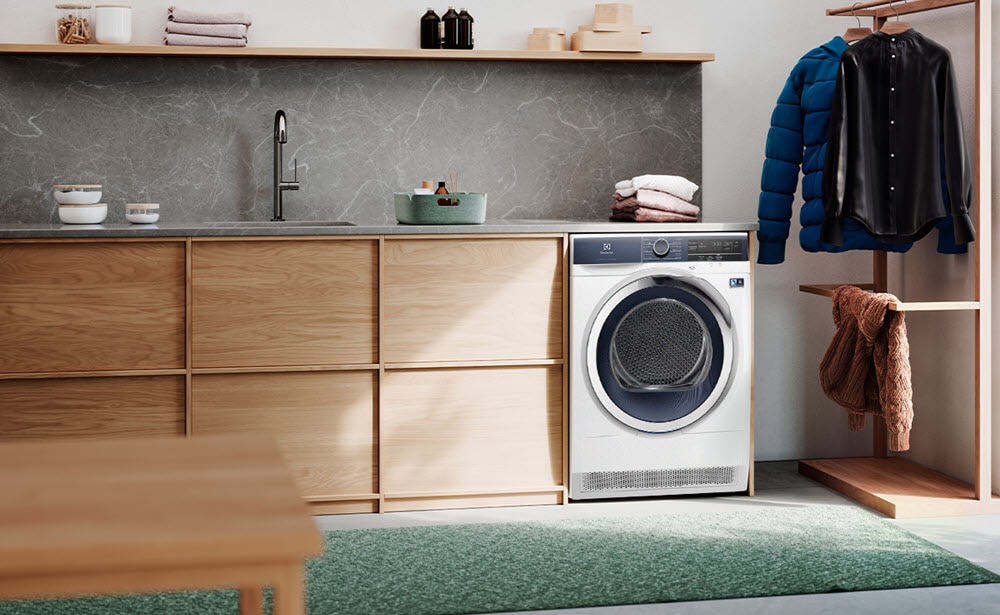 Washing your clothes is just half the process of doing laundry; drying it properly is another story. If you have ever shrunk a piece of clothing in the dryer, you'd know it's not as easy as it seems. Intentionally or not, you could easily burn through your wardrobe when you mishandle your garments. That said, keeping your fabrics safe should always be a conscious choice. After 100 years of providing technology for better living, Electrolux has redefined home living – including how you dry your laundry. Find out how an dryer can change your life and why you should make the switch here:


1. Reliability throughout all seasons
While you can bet on the weather and opt for air-drying your laundry, it's not a method you can always count on. During wet or cold seasons, relying on the elements to dry your fabrics can be especially troublesome. With Electrolux dryers, your only forecast is efficient, premium fabric care all year round.


2. Fresh laundry in no time
A dryer can help you save time and dry multiple loads of laundry in a day. Through our dryers' Fast 40 program, your garments could be good to go in just 40 minutes. The standard cycle even lets you store your washed clothes without having to wait a day or two. For those constantly on the go, this gives you a wardrobe that can keep up with you and your life's demands.


3. Maintains garments' vibrant colours longer
When you expose wet clothes to the sun, its ultraviolet rays can cause your treasured items' colours to fade. However, Heat Pump technology provides just the right amount of heat needed to keep your clothes looking as good as new. Compared to air-drying, this keeps your favourite closet staples vibrant with up to 80% less colour fading.


4. Protects clothes from dust and odour
Clothes hung out to dry can stay damp even after one or two days, which can lead to bacteria build-up that causes musty odours and possible health risks. With SensiCare's built-in moisture sensor, our dryers eliminate all traces of dampness that could produce bacteria — helping you look and feel great inside and outside.


5. Gently dries your delicate fabrics
Different kinds of material need different types of care to maintain their quality. From casual cotton to silk or wool garments, Electrolux's DelicateCare system delivers careful drying with a tender hand. To prevent shrinkage and shape-loss, DelicateCare finetunes each cycle's temperature and motion, keeping your wardrobe as elegant and classy as day one.


6. Wrinkle-free clothes with minimal ironing
Electrolux dryers' reverse tumbling feature prevents clothes from tangling, reducing wrinkles by up to 32%. This way, you can rush to your meetings dressed for the occasion — even when you're in a pinch.


With all the above advantages, picking a clothes dryer is a game-changer for your laundry work. Electrolux dryer machines can provide better care for your garments and save you a good amount of laundry time. If you are looking for a dryer, don't forget to read this dryer buying guide to know better about how to choose the most suitable one for your family.