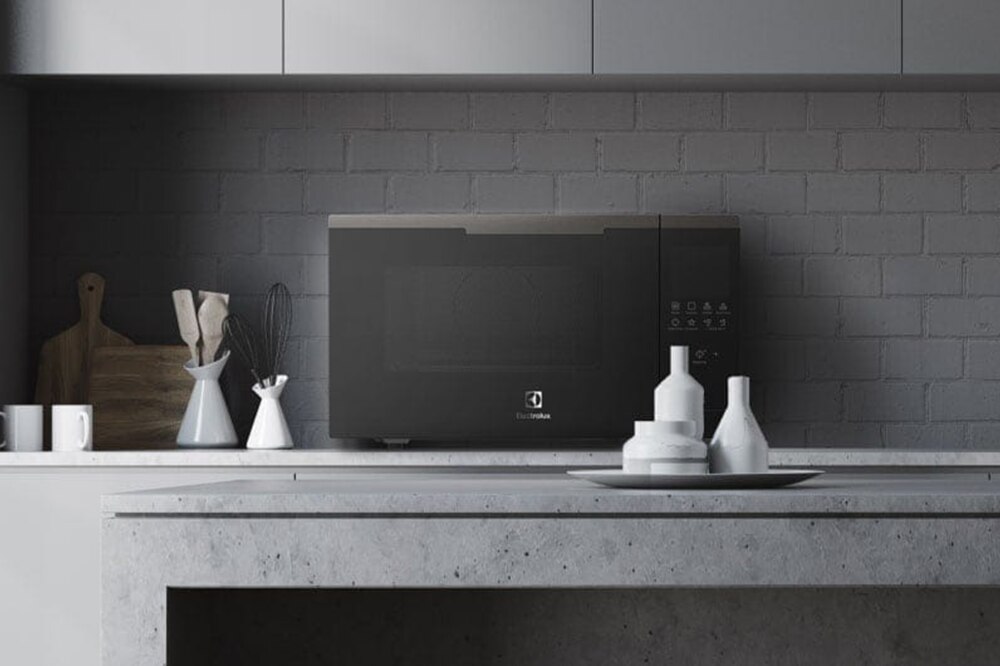 We have created a helpful buying guide to select your next microwave oven as we know things may have changed since you last purchased one.
1. Introduction
Microwave ovens are no longer used exclusively for reheating meals or making packet mac and cheese, they have come a long way on the technology front, and you will be surprised to know you could probably cook a 5-course meal in them if you tried.
With the ability to purchase microwave ovens that have the speed of your traditional convection microwave but the functions of an oven, you have an opportunity to get creative with microwave oven cooking.
2. Sizing
Kitchen Layout
There are a few things we recommend you consider if you are designing a new kitchen, which ultimately will complement the way you like to cook and move around your kitchen.
Consider your cabinetry
When looking at your cabinetry, you need to consider whether you would prefer a more traditional kitchen design or a more modern look. A traditional kitchen design comes with a cooktop and oven pair one on top of the other. Meanwhile, a more modern kitchen design typically comes with an oven within the cabinetry eye height, paired with another oven or microwave. Ultimately, the amount of space you have to work with can be a decisive factor on which you opt for.
Work triangle or work zones
The most significant consideration when thinking about placement of your microwave oven and other appliances is the size of your working space. However, you will find that a work triangle or work zone layout can work in smaller areas, but some design will work better on a larger scale.
When it comes to a work triangle, you would have your appliances configured so that the line drawn between the refrigerator, cooking appliances, and sink/dishwasher creates a triangle which the cook can easily and efficiently move about the space. Whilst work zones will have you breaking everything up into 5 zones, consumables, non-consumables, cleaning, preparation, and cooking zones allow the space to work in unison of each other.
Purpose of your island bench
Sinks are the most common element found on a kitchen island with a dishwasher underneath it. However, over recent years, there have been kitchens designed around the island bench becoming the workbench, the place you prepare could cook whilst entertaining guests by keeping an eye on the kids' homework.
Size of Microwave ovens
When looking at microwave oven capacity, you will typically find them between 20-40 liters. Generally, the only advantage to a larger one is purely capacity and the ability to place larger dishes in it. If you are purely using it for defrosting and reheating a smaller size would be more than suitable.
3. Types of Microwave ovens
Built-in Microwave ovens
Microwave ovens are not like they used to be, they are designed to be advanced in features and fit seamlessly into your kitchen with matching designs to your other appliances.