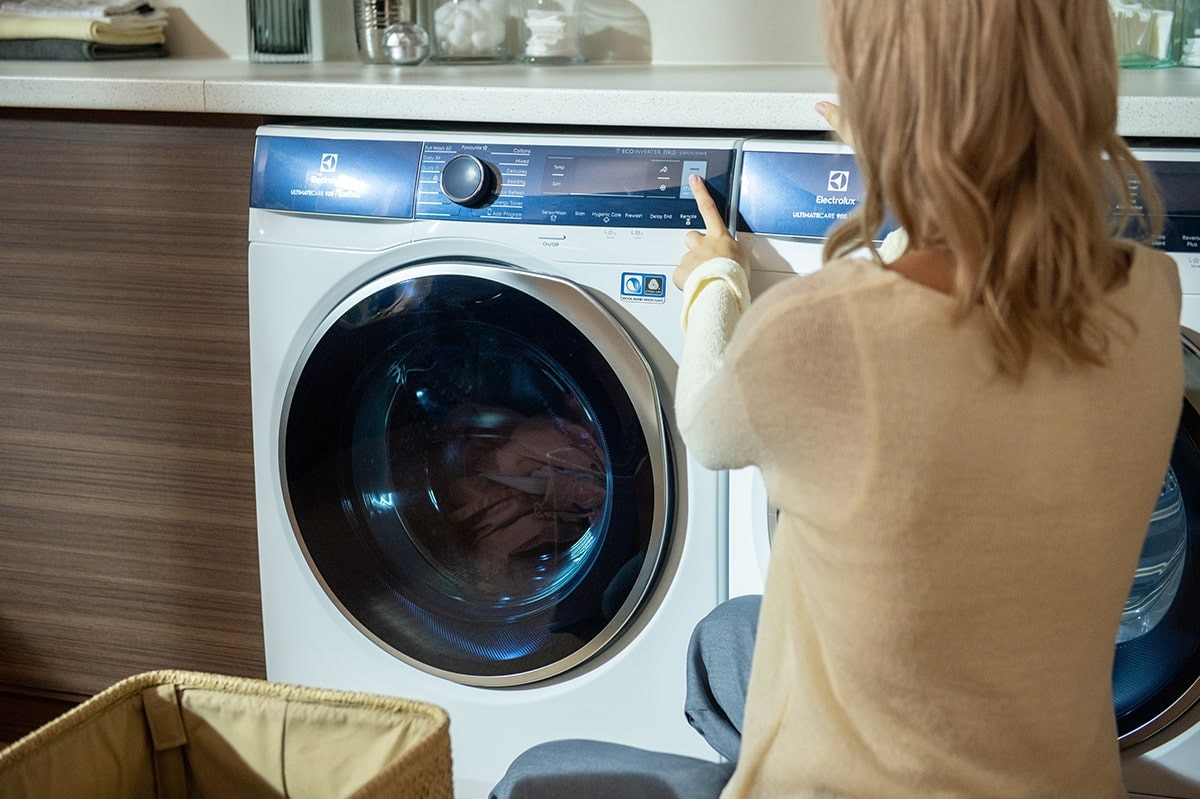 As you've survived lockdown living for over a year, it's high time for a break. It's easy to think that a staycation can easily lift your pandemic stressors away and reignite those happy hormones. Actually, it's not that simple.
A 2010 study found that a vacation is only successful if you're not stressed during the whole getaway — from pre-trip to post-trip — otherwise, it's like you haven't taken a vacation at all. This is where proper planning comes in. It leads to a successful vacation which then leads to a re-energised work mindset and a more meaningful life, a 2013 study adds.
Let's see how to deal with the disturbance before and after the occasion by taking a little extra help from Electrolux fabric care products:


Pre-vacation
Pre-trip happiness is fairly easy to find because planning and imagining gets you giddy for the following days. But that doesn't mean you can slack off. Prepare your staycation OOTDs by following these clothing hacks:
No time to wash? No need to be stressed
While it is important to pack clean attire, it's less stressful if you have more control over your schedule.
Whether you have an hour or only 15 minutes in your break time, you can wash your clothes with the UltimateCare 900 Washer's Quick Cycles function that adapts to your schedule. Leave the Quick 15 Cycle to run while you have a brief snack break, or Full Wash 60 while you get some down time after work.
The Connected Care feature also allows you to control your Electrolux washing machine through the Electrolux Life App, so you're assured your clothes are cared for while you tick off more things on your checklist.
Pop your woollen in the washer
The key to your woollen woes is being gentle on the water temperature, detergent, and spin speed. Most care labels of your knitted sweaters and scarves say "hand wash only" to avoid shrinkage and damage. And follow it you should.
But when you can't afford time on the sink, rely on the UltimateCare 900 dedicated wool cycle that is as gentle as hand washing. It's Woolmark-certified so you know your treasured clothes are in good hands (or drum).
Save on time and save on your electric bill as well. The
washer
's Ecolnverter motor reduces energy consumption by up to 50% compared to standard models.
Post-vacation
Post-trip happiness crumbles when you're stressed, rendering your staycation ineffective. Here are ways you can avoid a clothing conundrum and return from your holiday unbothered and zenned-out:
Don't fear dirt
Mixing the right amount of water, detergent, softener, to the machine type, load size and soil level is the great balancing act we all struggle with. Too little detergent won't cut it. Too much will damage it. And sometimes, our fear of dirt makes us add more.
Leave the measuring and dirt doubts behind. With the AutoDose technology of your UltimateCare 900, the clothes load in the drum is precisely measured to automatically release the correct dose of cleaning liquid for the most optimal clean.
Too much detergent can also leave visible residue on your garments so it's vital that the washer thoroughly dissolves it. The UltraMix feature effectively does this to activate the detergent for more effective cleaning, better colour retention, and zero residue.
If you're in a pinch because last night's wine stain is still on your shirt, the SensorWash function can remove 49 different stubborn stains without you needing to wash it in a pre-treatment solution.
Sanitise
Returning healthy and safe from your staycation gives you peace of mind and attests to a self-care commitment well done. Same goes for your clothes. Before you send them back to the closet, give them an extra layer of protection especially when they were used outside.
After the wash cycle, the HygienicCare function of your UltimateCare 900 softly sprays vapour to remove up to 99.9% of allergens at just a temperature of 40⁰C so it's gentle on fabrics but tough on germs.
The key to an effective vacation is mindfulness. Just as you are fully present at work, be intentional with your rest so you can savour every minute — before, during and after. With an efficient laundry solution like the UltimateCare 900 to help you, you can rest smart, not hard.
Learn more about Electrolux UltimateCare 900 washing machine models below:

11kg UltimateCare 900 Washing Machine, AutoDose Technology
11kg UltimateCare 900 Washing Machine, SensorWash™ Technology