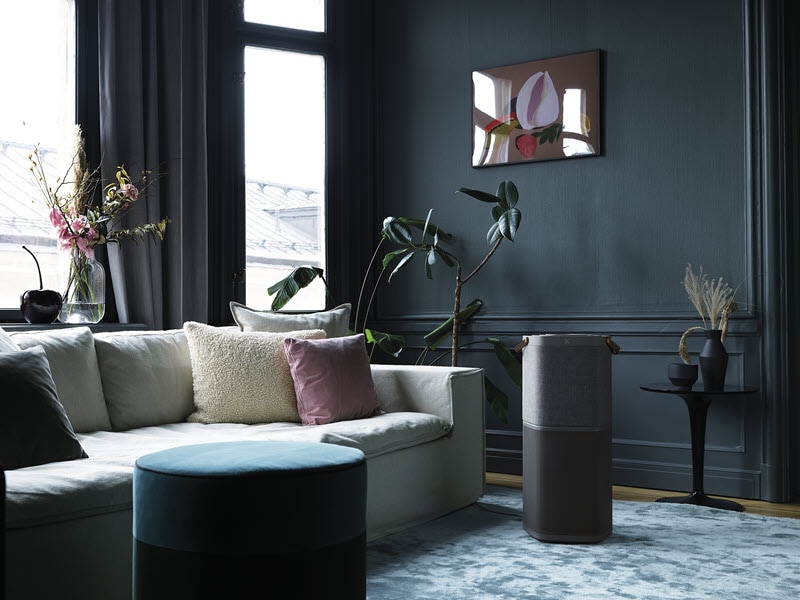 Looking to create a breathable, healthy home environment? You need an
air purifier
at home.
Believe it or not, your indoor air quality may be much worse than outdoors. Common causes of poor air quality at home include pollutants such as cleaning products, emissions from central heating or cooling systems, oil, gas, and other combustion sources. Inadequate ventilation, high temperature and humidity levels can also increase the concentration of some pollutants. All of these factors pose a risk to you and your family's health, worsening respiratory ailments and increasing the chances of catching airborne diseases.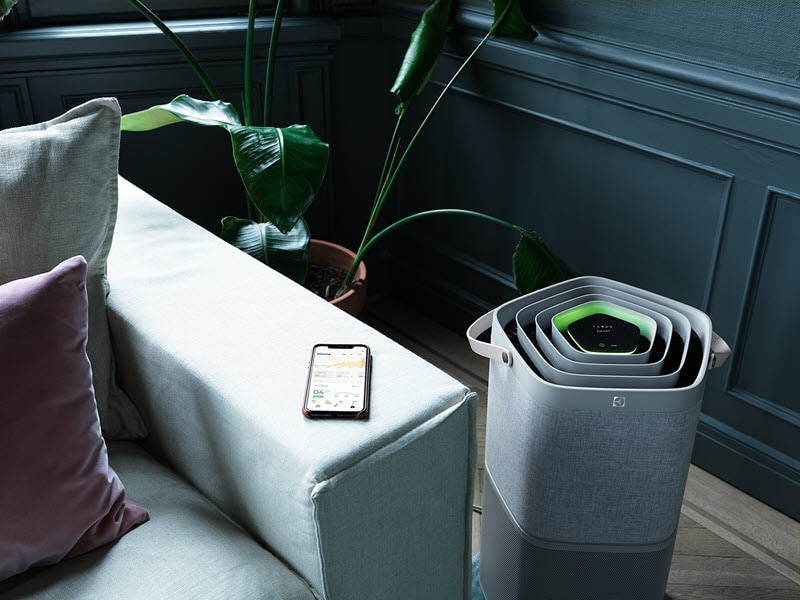 Air purifiers are designed to catch all these pollutants and replace them with cleaner air. But how exactly do you choose a quality air purifier, and why should it be the Electrolux Pure A9?



1. An intelligent system


The PureSense system allows the Pure A9 to automatically adjust your indoor air purification and speed once it successfully measures your home's air quality levels (for both indoor and outdoor).

2. Comprehensive filtration


The magic is in
Pure A9
's Five-Stage Filtration System, which reduces up to 99.99% of bacteria at nano level, capturing micro-dust, odours, and harmful airborne substances, creating a fresh and healthy environment for your home.

3. It's quiet


When used in Sleep Mode, the Pure A9's sound is barely noticeable so you sleep comfortably even when it runs at maximum speed.

4. Powerful air circulation


The AirSurround system creates a powerful yet smooth spiral movement which efficiently cleans and circulates indoor air throughout the whole room, reaching a clean air delivery rate that is up to four times higher than its previous models.

5. Smart design


Filters are designed to cater to specific seasonal pollutants such as pollen. The PureA9's smart filter carries a unique smart tag, which works like a timer that uses a unique algorithm to determine the filter life, to monitors its usage (
click here
to learn more about the smart tag or any other concerns related to air purifier Pure A9)
.
Even if you remove a filter and reinstall it, the air purifier will automatically recognize the filter's lifetime and will inform you when it needs to be replaced.

6. Convenient


Whether at home or on the go, monitor and optimise your indoor air quality through our connected app. You can start the purification process, check progress, and adjust your preferences remotely.
It's definitely important to invest in the air we breathe. Quality air demands a quality air purifier, and the Pure A9 checks all the boxes and more.
Learn more about Pure A9 air purifier that Electrolux releases the new air purifier in 2 colour options: PureA9 Light Grey and PureA9 Dark Grey.


You can visit our official retailers or click on the below link to shop online:


Electrolux official store at Shopee: https://shopee.sg/electrolux_official


Electrolux official store at Lazada: https://www.lazada.sg/shop/electrolux-official-store/