Procedure
Step 1: Cook chicken leg in spices and herbs
In a pot on medium heat, bring to a boil 1L water and add bruised lemongrass, galangal slices, crushed garlic, turmeric powder, ginger, 1 Tbsp coriander seed, ½ tsp cumin powder, 2 Tbsp white sugar, 2 Tbsp salt and chicken leg. Let it simmer for 25 minutes until chicken is completely cooked.



Step 2: Make chili paste
In a blender, blend large red chili, shallots, belacan, ½ Tbsp white sugar and ½ Tbsp salt until smooth.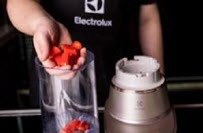 Step 3:
In a pan on medium heat, fry blended paste for 20 to 30 minutes until fragrant. Once fragrant, stir in the chopped tomato and set aside.


Step 4: Pat dry and coat chicken in turmeric powder mixture
Once chicken is cooked, remove from pot and pat dry with a paper towel. Let it cool for 5 minutes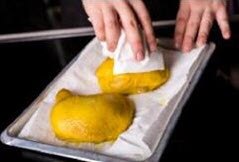 Step 5: Coat in Turmeric
In a large bowl, mix 1 Tbsp turmeric powder and ½ tsp salt. Coat chicken in the turmeric powder mixture.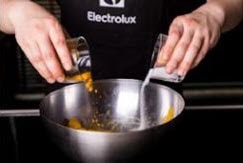 Step 6: Deep-fry and smash chicken
In a separate pot, heat up enough vegetable oil for deep-frying. Once oil is hot, deep-fry chicken leg for 2 to 3 minutes until golden brown and crispy. Place deep-fried chicken onto paper towel-lined plate to drain excess oil and repeat for remaining chicken thighs. Place chicken on a clean working surface or chopping board and use the side of the knife to push down on the chicken.


Step 7: Plate and serve!
Transfer deep fried smashed chicken onto serving plate or dish and serve with chili paste on the side or on the chicken. Serve hot.